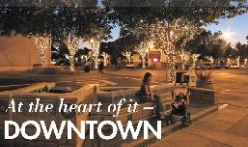 Categories:

Bridal Boutiques, Jewelry Repair & Service, Jewelry Appraisers, Jewelry Retailers
Payment: Visa, MasterCard, American Express, Discover, Debit Cards, Check
Associations: Graduate Gemeologist (GIA)
Products and Services:
Engagement Rings, Diamonds, Gemstones, Watches,
Custom Design Consultation
Full Repair Services - on-site;
Insurance Appraisals;
We buy Gold
Year Established: 1998

Other Contact Info:

Fax: 925-516-6286

Email:

dross@cremedelagem.com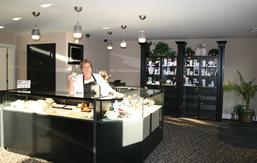 Creme dela Gem Jewelry started in 1998 as a private studio
and jewelry workshop, located in Brentwood CA.
In January 2007, Creme dela Gem Jewelry moved into a facility
on First Street in Downtown Brentwood and was open to the public.
In 2012, Creme dela Gem moved to a new location across the street.
This building was the East Contra Costa County Irrigation District office since 1939.
We gave the building a face-lift and freshened up the interior.
We have always loved our Downtown, as it has always held a certain charm for the city. Next to the City Park, where all the family festivals and events are held, Downtown Brentwood continues to be the heart and soul of our community.
Every year since 2007, Creme dela Gem Jewelry won the "Best of Brentwood - Gold Medal Award."
Donna Ross, Owner, Graduate Gemologist (GIA)